What Is A Consultation?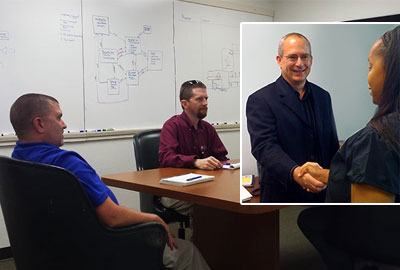 When you see 'contact us to schedule a free consultation' what exactly should that mean?

All businesses are different. That's why your IT service company should customize your plan to your business' needs.

Each business has certain legacy software and hardware that needs to be taken into account. They may be compatible with other systems or they may need to be upgraded for security purposes. Is the cost of some new system worth it to your business given the risk or need? Sometimes the answer is "no, you don't need that - it would be a waste of money". Sometimes a workstation may simply need a reconfig to resolve speed problems or other issues. Your IT MSP provider should be your advocate - your IT department. That means it's not about selling you something more, but about managing your tech as one would if it were their own company.

Everything your IT company does should be because you will be more profitable having done so.

So, in order to give you a good idea of what potentials and opportunities you can use to bring your business to the next level, it is important to be able to consult with the right people in your company - people who know what the business is trying to achieve, and who have the decision-making ability to make it happen.

In our case, a consultation is an opportunity for you to pick the brain of some of the highest-level tech, business, and security experts there are. Whatever you decide to do, this free time is going to be worth it for educational purposes alone.

Contact us to schedule your free consultation today :)



2 comments
- What Is A Consultation?
David J. Mack - July 19, 2022 at 6:11 am
I consider this to be information of quality and it appears to be written so as to make the reader think. I like your writing style and appreciate your efforts.
Mobile Repair Services in Bondi Junction - August 17, 2022 at 9:55 am
This article is top shelf in my personal opinion. The points are presented with intelligent thought and consideration. It's very well-written and engaging
Leave a reply