We can help reduce financial impact on your business and help your employees work from home with HIPAA-level secure systems and cloud-based phone systems.
Click here to learn more
.
For All Computer & Service Needs
DSTech Solutions, LLC
is a leader in service quality. Our
experience serving top U.S. companies
means we fill every need a business may have for its technology - from
IT Managed Services
, to emergency repair, phones, copiers, printers, security, and more. We treat your business as our own. Below you will find our major services...
"Sam and his team are great! They

continuously monitor our network and computers for any problems."

--Dr. Peter Norris, D.D.S. - All Smiles Dentistry


"This is a great IT company to team up with. They have a great response time and are always professional."




--Sarah Ottinger - Mueller Manufacturing, Inc. (MMI)
IT Managed Services for Business
With DSTech Managed IT Services, you always know that you'll have the best response to any computer issues without unpredictable expenses. Pricing is scaled to your business' needs. These plans can include:
Remote and On-site Rapid Response

System Monitoring & Down-time Prevention
Backup and Disaster Recovery
Data Security from Top-Tier Experts
Ransomware, Malware, and Virus Protection service
Phone Systems / Hosted Exchange Services

Point-of-Sale (POS) Systems
Copiers & Printers Leasing, Sales, and Service

Cloud Virtualization
Servers and Workstations can be provided as part of your plan (never buy another computer)

Hear from one of our clients...


Business Phone VoIP Systems

We can implement affordable solutions for your business phones. We integrate mobile, office, and computer for the all-in-one communication solution. Learn more about our channel partners and all of the functions available.
Copiers & Printers
We can provide your office copiers, printers, and manage integration with all of your data systems. Learn more about our partners and the options >>
Point-of-Sale Systems

From Credit Card Processing to Internet Sales, Wireless Payments, Value-Added Programs, Pads, portable units, and registers. Learn more >>

Data Security Testing & Auditing
Our team has experience working data and security projects for America's leading banks and other corporations. Cyber crime, Hacking, Identity Theft, and Ransomware schemes can destroy a business and are on the rise. We can provide security testing & auditing - fortifying your networks and other systems.
Contact us to schedule a security assessment.



Note for healthcare providers: We have become specialists in HIPAA compliance standards and can even address your Security Risk Assessment (SRA) and other HIPAA requirements. Learn more about our Managed IT for Healthcare Providers.

Risk Management, Security, Disaster Prep, and Recovery
It is extremely common to find businesses whose entire history of contacts and accounts is hanging by a thread and they don't even realize it. Many IT companies let this go, but our backup services go beyond the norm. DSTech provides multiple secure sites and backup schedules. Further, we test whether backup systems are working properly so a broken backup system isn't discovered when the restoration is critical.
Click here to learn more about our Risk Management services.

Server & Computer Leasing
Your business need never buy another computer. We can provide workstation PCs, servers, firewalls, and other equipment your business needs to run for a flat monthly fee. Your systems are replaced and modernized as needed. This can even be integrated into your managed service plan.
Contact us
for details.
Special Projects
Not one of your typical IT support companies; we also design, manage, and implement customized projects of all sizes and types to meet any business' needs. This includes custom software development, digital signage, and Internet of Things (IoT) solutions.
Click here
for detailed descriptions and case studies of special business enhancement projects we have performed for major corporate accounts.

More Testimonials From Our Clients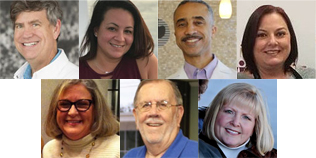 Contact Us Today with Questions or to Schedule a Free Consultation

Tech Support
[email protected]


A local business in your area, ready to respond.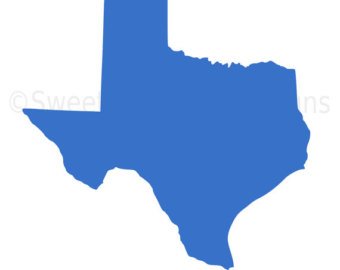 Serving Houston and surrounding areas: Angleton, Bellaire, Brazoria, Clute, Danbury, Freeport, Jones Creek, Lake Jackson, Oyster Creek,
Pearland, Richwood, Rosharon, Sugar Land, Sweeny, West Columbia.
DSTech Solutions, LLC | 703 Avondale Street, Houston, TX 77006 | 24 hour Emergency Response for MSP clients | 832-975-1825 | [email protected]
Managed Services Provider | HIPAA Compliance | IoT / Software Development | IT Houston | IT Service Houston | Houston IT Support | VoIP
BDR Backup | Phone Systems and Hosted Exchange Services