Leading Cyber Security




Multi-Safe Backup

Network Monitoring

Preemptive Response

We Let You Focus on Your Patients...
The team at DSTech Solutions serve many healthcare providers. We monitor your systems to help avoid downtime, stay updated, increase your capabilities to provide patient services, and gear you for growth - without putting more burden on your staff or operations.

We have brought our expertise in data security from the banking industry, government, and other industries.

About Our Team

The senior partners at DSTech Solutions have over 25 years of experience each, with a long history of building systems for both small business and America's leading corporations (UTMB, Wells Fargo, American Express, Bank of America, etc).

Read more about our background >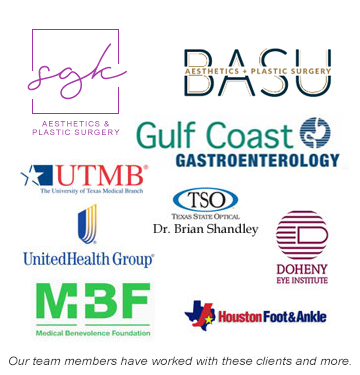 Don't Trust Your Practice to Ordinary IT
DSTech Solutions specializes in healthcare IT. We understand what it takes to manage systems with Protected Health Information (PHI), Electronic Medical Records (EMR) software, and interfaces with medical equipment.
Just as you advise your patients, we employ preventive care on your network, insuring that your business is uninterrupted and your technology reliable. We handle the tech headaches for you.
Our approach of monitoring, managing, and protecting your network also saves you money. We not only avoid costly downtime, but save your staff time by managing your tech and communications vendors for you. We also save you money by planning your technology future with you, avoiding costly mistakes and dead ends.
HIPAA Compliance Expertise

The Health Insurance Portability and Accountability Act of 1996 (HIPAA) is United States federal legislation that provides data and security provisions for protecting medical information. Its requirements touch on areas of security, auditing, training, technology, and a healthcare facility's policies and procedures. The federal government, through the Office of Civil Rights (OCR), has been increasing its audits and fines of businesses that do not meet HIPAA standards.

This is why DSTech Solutions has developed a program to help advise you on the technical, physical, and administrative requirements of HIPAA. Our Security Risk Assessment (SRA) and other care goes beyond what most ordinary IT/Computer Service Companies provide.
Fact Sheets:
- How Much Risk is Your Practice Facing?
- Think You're HIPAA compliant? Think Again...


Hear more from our clients...
Click here to read testimonials from our healthcare and other clients.
Learn more about our Business Services.